The panel consisted of:
Adam Nowak | Associate Professor of Economics at West Virginia University
Jonathan Falik | Founder and Chief Executive Officer at JF Capital Advisors
Karen Friebe | Partner at Bird & Bird
Why hospitality: a quick glimpse into the future?
The hospitality sector quickly experienced shocks due to the covid-19 pandemic. Occupancy, average daily rates (ADRs), and revenue per available room (RevPAR) figures plummeted worldwide throughout the late first-quarter and second quarters of 2020. As such, this webinar session allowed the panellists to delve into the implications of the industry shocks and explore future outlooks. As the panellists presented, hospitality properties are also complex entities – with brands, operators, owners, etc. associating with a specific property. The complexity of hospitality properties also seems to associate with questions about moving forward – and the different actors involved in 'recovery'. The webinar ended with a glimpse into the past, with a rich discussion on what could be different about this crisis from the previous global financial crisis within the sector.
The complexity of actors associated with hospitality properties
Hotels are not often what you think they are Karen Fiebe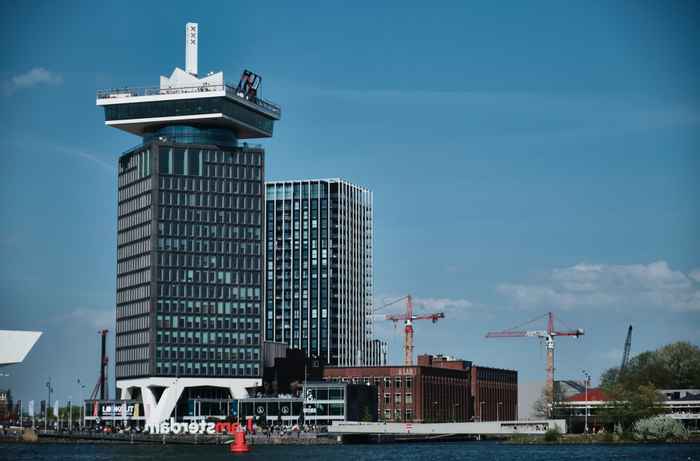 The panellists pointed to the complexity of different holding arrangements of hotel properties. For instance, a Marriott hotel is generally not owned by Marriott – but rather, an owner has an agreement with Marriott to brand the hotel and attract guests to stay at the property. In this, brands associate with properties, yet do not have ownership stake within the real property. Hospitality scholars have also focused on the growth and effectiveness of 'asset-light' models of hotel brands throughout the 2000s. These complex arrangements between brands, owners, operators, etc. produce in complex webs of contractual and operating agreements that sort the relationships between different actors involved in the property – and have implications for regulating the built urban environment.
The panellists discussed this point further when discussing the implications from the current crisis and the obligations of different actors set out through contractual agreements. Karen Friebe detailed how different holding structures could result in different obligations from parties involved in the property. For instance, franchise agreements commonly have 15-to-20-year terms that lock-in owners to a particular brand and require regular payments to the franchisor in return for brand-recognition and expertise. These franchise agreements must now be worked out within the current crisis – requiring cooperation between different actors, from owners to operators.
Looking forward: industry implications
Today we are in an environment where no one really knows … but [forecasters are expecting an impact] roughly three times the magnitude of 2009. Jonathan Falik
Some properties have also been used as dormitories or temporary accommodations for those without housing during the covid-19 crisis, supplementing income missing from tourists or business travellers. Jonathan Falik pointed out how some universities, including New York University (NYU), have turned to hotel properties to house student populations. On this point, Falik mentioned that across the industry, there is an ongoing reassessment of the 'highest-and-best-use' of hotel properties, with owners questioning whether their assets are performing as well as they could be.
In the webinar session, there was also a rich discussion on the different strategies that some property owners are employing to transition their hospitality assets into residential or long-term accommodation property types within particular geographies. However, the adaptation of hotel properties to different uses generally requires planning permissions, and requests from owners to planners have been met with different responses, depending on the local planning preferences and land-use regulations. So, while it might make economic sense to change the use of a hotel property, the change of use might remain infeasible due to planning rules and regulations.
Looking back: differences between the global financial crisis
When we look at prices declining … prices already started declining for about two years before the covid crisis hit Adam Nowak
When comparing the covid-19 pandemic to the global financial crisis, Adam Nowak pointed out some key differences, including how both high and low-end hotels pricing have been similarly affected by the crisis so far, which was not that case in the global financial crisis. Nowak also differentiated the covid-19 pandemic as a 'real crisis' from the global financial crisis as a crisis driven by financial considerations. The differences between the crises will remain important because these differences have implications on how the recovery from each period looks – and how we should conceptualise 'recovery.'
Ultimately, this webinar session of the series highlighted how examining hotel properties more carefully could help improve urban scholars' understandings of the built urban environment. Hotel properties are products of complex webs of interactions between different property market actors – from brands to owners. And the covid-19 pandemic is challenging many of these relationships on both property and industry levels, testing long-held assumptions on risk and property-type performance. Similar to all other sessions of the webinar series, this session promoted attendees to think more carefully about the relationships between planning and the property market – and ultimately, the session produced a clear call to continue to build a theoretically rich dialogue that helps better bridge conversations between urban planners and property market actors.
Andre Legarza is a researcher in the WHIG Project focused on the interplay between regulation and property investment in the wider Amsterdam area. He is an active member of the Urban Governance Research Network (UGoveRN).