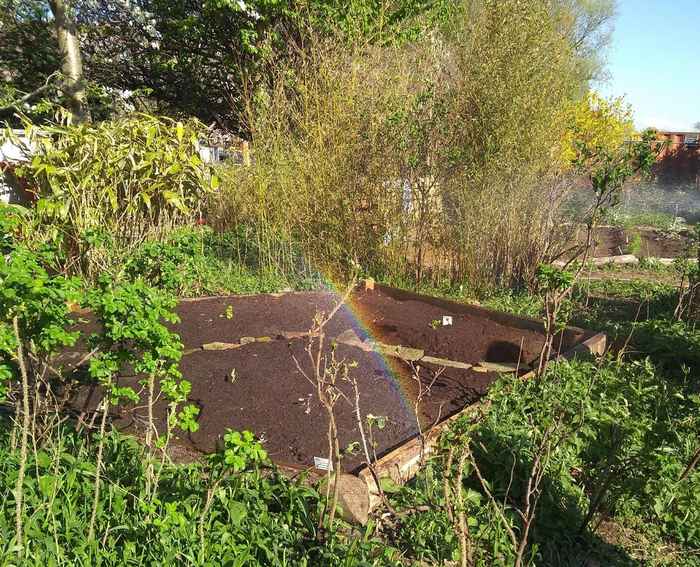 I had just spent two days in a working group of international urban researchers and practitioners aiming to develop a ''new urban agenda'' on the topic of ''Participation, Digital Innovation, and Co-design''. We had shared case studies of cooperative housing projects, shared energy infrastructures, participatory budgeting – each seeking to reinvigorate democracy at a local level, to empower people to collectively claim their right to the city, or, in the words of many participants, to protect and enrich the urban commons.
Sennett was sceptical about these kinds of local participatory projects as tools to repair and renew our cities ''broken'' by urgent planetary crises. I understood his frustration, but, having spent the past months exploring the growing transnational movement of municipalism during my CUS fellowship, I wasn't ready to dismiss the local as a site of political hope.
Municipalism seeks to redistribute urban power and resources by forging new alliances between institutional politics and civil society. It is grounded in neighbourhood politics and projects, but it proposes to connect these to a city-wide renewal of democracy, and to build a transnational network of progressive cities seeking to work together to repair and renew on a planetary scale. Could municipalism, perhaps, also heal Sennett's scepticism?
I first encountered municipalism as a topic hotly debated in Neapolitan social centres in 2018, a year after the inaugural Fearless Cities municipalist conference was held in Barcelona, by Ada Colau, former housing activist and current Mayor of Barcelona. Cities like Barcelona and Naples were early champions of municipalism, developing policies founded on principals of the urban commons – for example, combatting the financialisation of housing and seeking to feminise political cultures. Their municipalist platforms aim to connect the city council with neighbourhood assemblies and community spaces – to work, inspired by Podemos, 'with one foot in the institutions and a thousand feet in the streets.'
In Amsterdam, however, municipalism has only recently arrived in the vocabulary of the city government. Last spring, Amsterdam's own Fearless City Programme launched the Cities for Change Forum, aiming to connect the international municipalist movement with local initiatives reinvigorating democracy and repoliticising the city. But Amsterdam, especially in recent years, has been far less steeped in neighbourhood political activism than cities like Barcelona or Naples. How does the call for Amsterdammers to claim the urban commons resonate? How does Amsterdam's city government set out to engage 'a thousand feet in the streets' to collaboratively design its municipalist agenda?
During my CUS fellowship, guided by invaluable conversations with my supervisor Prof. Justus Uitermark, I studied the particular dynamics of municipalism as it emerges in Amsterdam. I collaboratively researched and wrote a report for Minim, the municipalist observatory, funded by the Rosa Luxemburg Foundation. Working with Thomas de Groot, an activist and consultant from Commons Network, I explored the fragile alliances developing between Amsterdam's municipality and civil society in the name of municipalism. These alliances are dogged by legacies of distrust between institutional political actors and social movements, by the pressures of hyper-visibility which can be experienced by participating minority groups, and by the inherent tensions between short-term policy horizons and the careful, long-term work of forging meaningful, inclusive political participation.
Many of these tensions in Amsterdam echoed those I've found underpinning municipalist initiatives in Naples, or in the Parisian commoning projects which were the focus of my Masters fieldwork. However, commons activists and municipalist policymakers in Amsterdam also pointed to the challenges, and perhaps limits, of translating political discourses and practices between contrasting cities, even within the limited context of Europe. How do flagship policy innovations in Barcelona relate to the daily work of activists and organisers in the specific context of Amsterdam? What does this mean for municipalism's promise to drive democratic renewal across scales?
My interest in this final question deepened during my time at CUS. I worked with Justus, and partners in Barcelona and Vienna, to develop a proposal for a large-scale comparative study of municipalism. I learnt a huge amount about designing and articulating a vision for applied research that would engage local government and civil society partners in three different cities. Happily, the project has now been awarded funding and I really look forward to seeing how it unfolds and what it will reveal about the possibilities and limitations of municipalism.
Amid the rush of my first year of teaching in the Anthropology department, and suspended in the strangeness of pandemic life, I was very grateful to the CUS for this fellowship. I remain inspired by conversations with my supervisors Prof. Justus Uitermark and Dr. Tina Harris, with Apprentice Masters students Daglar Tasci and James Steijger, and with a range of other researchers from CUS, Commons Network, TNI and beyond.
Perhaps Sennett is right that cooperation has its limits, and projects privileging the local scale don't have all the answers. But in my experience, local participatory initiatives – like municipalism, and like urban research – rely not only on cooperation, but also, inevitably, on conflict and compromise. These tensions, which exist even in small-scale projects for democratic renewal, perhaps only increase as we try to build an urban politics fit to face up to our planetary condition of social and ecological crisis.